7 Tips For Emotionally Impactful Conversations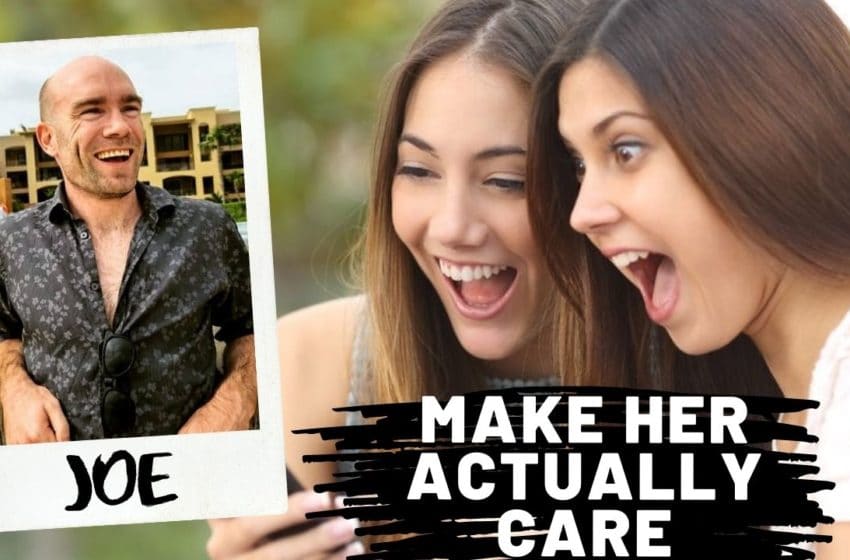 These 7 Golden Tips Will Help You Make An Emotional Impact On A Woman.
What's up, it's Joe. 
We hear from good-looking guys who can't get girls all the time.
Here's why… 
You could be tall, good-looking, ripped and wealthy. The perfect match for her, logically.
It won't matter if you can't appeal to a woman's EMOTIONS.
Women experience attraction emotionally, not logically. 
So, if you don't know how to penetrate a woman emotionally in conversations, it's usually going to fizzle out. 
That's why I created this video explaining how to make an emotional impact on a woman. 
It features 7 tips to have emotionally-charged conversations that women can't get enough of.
If your conversations seem to be stale and you're unable to hook women's attention, this is the video for you. 
Plus, if you want to see hundreds of examples of how Ciaran and I have stimulating conversation with women. 
Game Academy
features 6+ hours worth of our daygame audio footage, demonstrating how we get it done. 
When you buy a VIP membership, you get access to all these videos, plus LIFETIME access to unlimited group coaching in our VIP Telegram group.
With our guidance, you can transform yourself into a charismatic story-teller that women love to be around! 
And it's HALF PRICE until July 8. 
So, what are you waiting for?!
See you there, 
Joe