Top 20 Seduction & Pickup Artist Books In 2022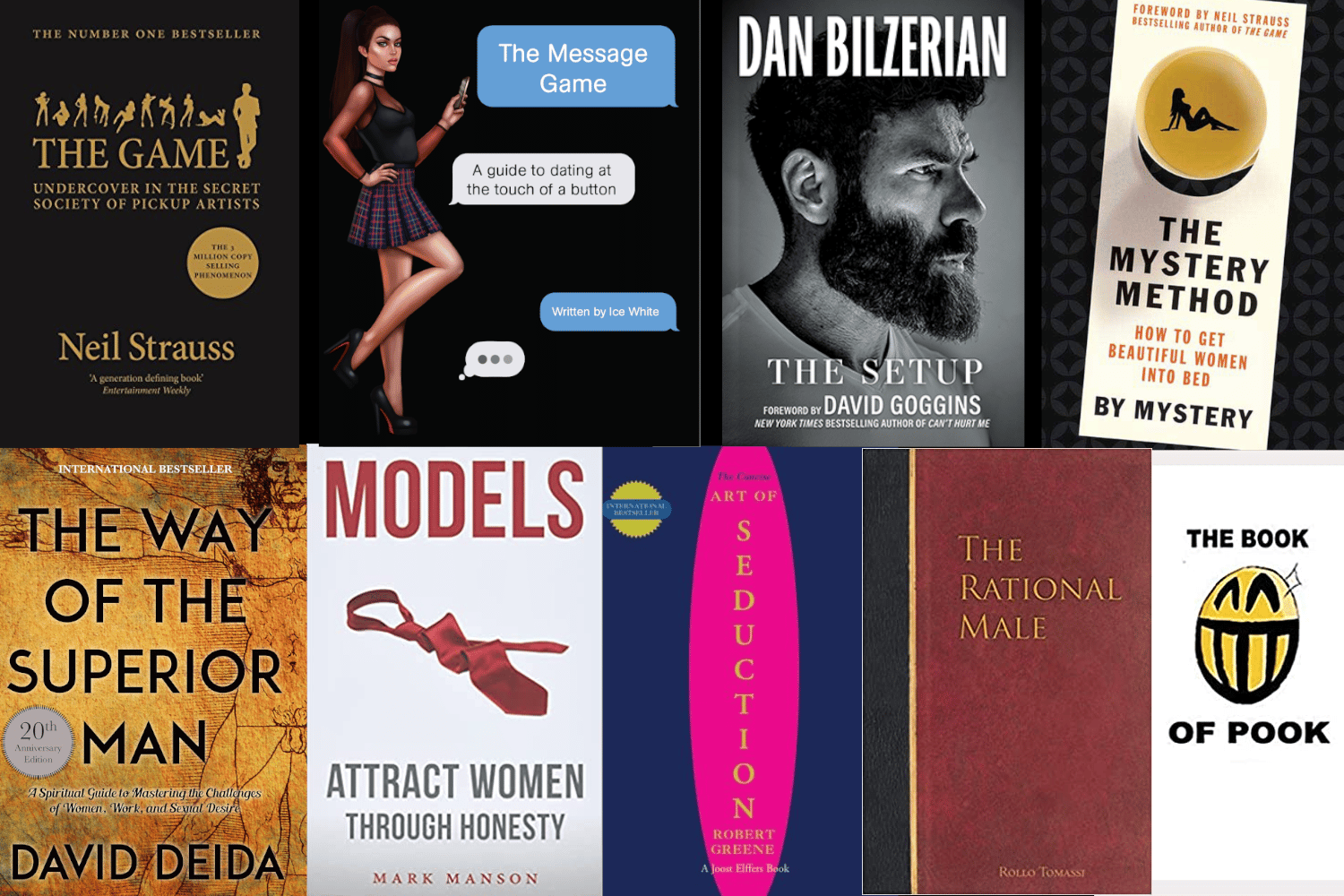 Top 20 Seduction Books In 2022
Game Global conducted a poll and posted it on the Internet for all to vote, based on the most popular books on seduction and pickup artistry on Goodreads.
Normally when you see blog posts claiming to have the 'top' something, it's actually just a bunch of people who paid to be listed. We don't do that here. So we decided to make a democracy out of it, to give you a genuine list based on real desirability, and described the books with the help of your comments.
If you are looking for a reading list, here it is. We have put the most popular and best PUA books in one place for you, and you can pick and choose which is best for you.
1. The Game: Penetrating The Secret Society Of Pickup Artists (2005)
Written by: Neil Strauss
Goodreads rating:

The Game is an ultimate cult classic. It is a book that enters a lot of readers into the world of pickup artists. It follows Neil's journey through the seduction community in the early 2000s, focusing on a select group of people who formed several seminar/bootcamp businesses out of a rented mansion called Project Hollywood in Los Angeles, and the disastrous disputes and crazy adventures that surrounded it. The book is considered central to the community, and it gave rise to an insane amount of popularity for Real Social Dynamics from 2005 up until its slow fading away in 2018. It mentions a lot of figures in the seduction community that were quite involved, and thus gave other the real characters such as Erik Von Markovik (Mystery), another author featured on this list, and Ross Jeffries a boost in their businesses. Ross Jeffries has claimed that he has earned around $500,000 in sales through people discovering his work through The Game.
Where you can find it: Amazon & Goodreads
2. Models: Attract Women Through Honesty (2011)
Written by: Mark Manson
Goodreads rating:

It's no surprise that Models by Mark Manson takes one of the top spots in the vote, being a certified classic among the community for many years since its release. In its essence, it describes that you should stop ACTING like an attractive man and start BECOMING an attractive man.
Where you can find it: Amazon & Goodreads
3. The Way Of The Superior Man (1997)
Written by: David Deida
Goodreads rating:

The Way Of The Superior Man is centered around living a masculine life that is authentic and free, to help teach a life of fulfilment. It is a book that will help you to be unashamed about your masculine desire, and to be unaffected by women. It will help you defuse the chaos of wild emotions with your unshakable presence, and in doing so, maintain polarity and attraction.
Where you can find it: Amazon & Goodreads
4. The Rational Male (2013)
Written by: Rollo Tomassi
Goodreads rating:

The Rational Male attempts to discuss 'intersexual dynamics' and 'intergender relations', based on years worth of blog posts by Rollo Tomassi. It claims to be the ultimate book of 'red pill' ideology. It's not an easy read, and it is a bit misogynistic and in lack of practicality. However, it is quite highly rated despite many criticisms. Make no mistake, the problem is not the book; the problem is what the book lead to. In a vacuum, the stuff inside is fantastic. But without the right guideance it can destroy you, and when listening to Rollo Tomassi in interviews, he just seems so angry.
Where you can find it: Amazon & Goodreads
5. The Mystery Method (2006)
Written by: Erik Von Markovik (Mystery)
Goodreads rating:

The Mystery Method was written and collated by multiple people, including Chris Odom (Lovedrop) and Erik Von Markovik (Mystery). After a legal dispute, Erik Vok Markovik lost all the rights to it. He never made any money from this book, because a different company owned the rights to the name.
That being said, it is a classic and provides great foundations to a lot of its readers and can be quite eye opening. It goes beyond canned lines and routines to discuss natural forms of game. However, some of the things taught in the book will lead towards attracting women through jealousy or childishness, which probably isn't ideal for getting a girlfriend.
Where you can find it: Amazon & Goodreads
6. The Art Of Seduction (2001)
Written by: Robert Greene
Goodreads rating:

The Art Of Seduction is a very theoretical book, not quite for beginners. It is very often misunderstood, so take it with an open mind, without being too logical and specific about its rules and guidance.
Where you can find it: Amazon & Goodreads
7. The Message Game (2020)
Written by: Ice White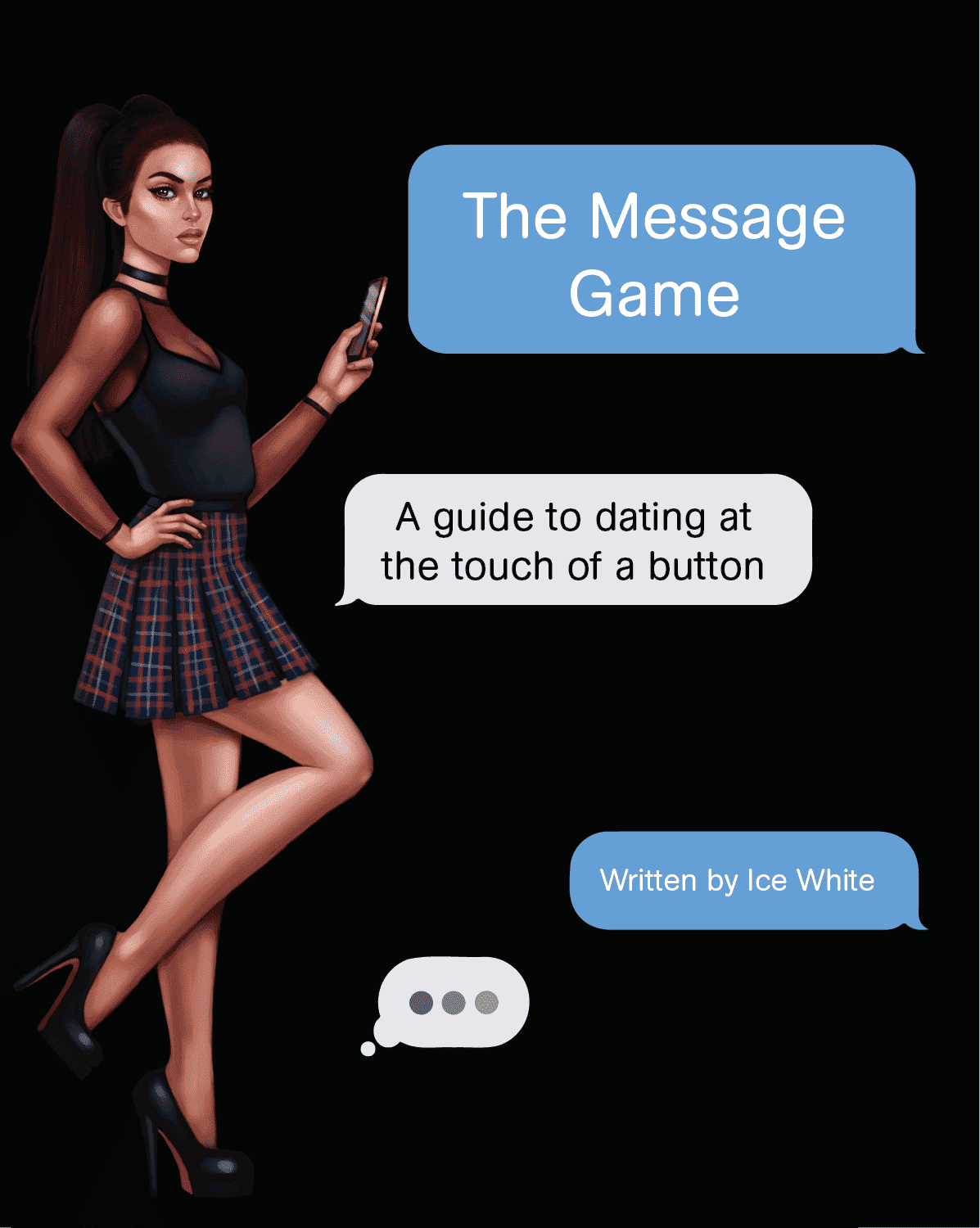 Goodreads rating:

Unlike other seduction books, The Message Game takes online dating to the next level. It is by far the highest-rated book on this list, and teaches how to message women on Tinder and Instagram, and in general. A great strength is that it is extremely practical and contains hundreds of examples; it even has a quick-fire FAQ at the end and a unique 'Situation Index' where you can refer to all the pages where certain situations occur for when you have the same situation happening to you.
The Message Game is a book that cares about absolutely nothing other than getting you on dates as effectively as possible through online dating and social media, or phone numbers. It is, in and of itself, entirely efficient and skips all the bullshit to give you exactly what you need. Many of the reviews reveal some crazy results about getting matches and going on very successful dates within a day or two of finishing the book.
Where you can find it: Amazon & Goodreads
8. The Book Of Pook (2016)
Written by: Pook
Goodreads rating:

One of the most underrated seduction books, and written very well. People respect The Book Of Pook a lot. It pictures women as humans, instead of 'targets' to try having sex with. It has a unique perspective and covers female psychology; not to manipulate it, but to understand and empathize with how women think and feel.
Where you can find it: Amazon & Goodreads
9. The Setup (2021)
Written by: Dan Bilzerian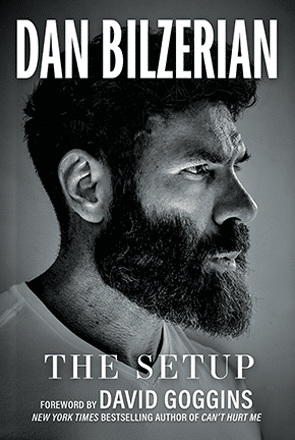 Goodreads rating:

The Setup is the newest book on the shelf of seduction, following the same title format as Neil Strauss's book The Game and Ice White's book The Message Game.
With its already famed and notorious author comes incredible and ridiculous true stories of how Dan Bilzerian got into an entirely different reality in his life through social circle game; which he calls 'the setup'. It started when he had an epiphany from his college days at a fraternity house, where the system made it so that women made the first move and that the ratio of men to women was a setup from the start, leading to massive success in partying and attracting women.
Dan Bilzerian reveals that he used to do day game in malls and was very inexperienced with women. Years later, he is the 'King Of Instagram' and the Hugh Hefner of his generation. The Setup is a truly transformational read that separates itself from other seduction books and will motivate you to kick yourself in the ass to work smarter and harder.
Where you can find it: Amazon & Goodreads
10. How To Be A 3% Man (2013)
Written by: Corey Wayne
Goodreads rating:

How To Be A 3% Man will reveal to you why you screwed up your past relationships, and how to make sure you don't screw up your next one. It is quite insightful in teaching men how to be more masculine and decisive, and evaluating if a relationship is right for you.
Where you can find it: Amazon & Goodreads
Other Top Seduction Books
That's all for the top 10 seduction books! If you would like to add more to your reading list, below you can find the rest of the top 20 books on seduction.
11. Double Your Dating, David DeAngelo
12. Sex God Method, Daniel Rose
13. The Pickup Artist, Erik Von Markovik
14. The Natural, Richard La Ruina
15. The Truth, Neil Strauss
16. Day Bang, Roosh V
17. Rules Of The Game, Neil Strauss
18. How To Get The Women You Desire Into Bed, Ross Jeffries
19. The Thrill Of The Chase, Joe Elvin
20. Conversation Casanova, David Perrotta
Lists For PUA & Seduction Books
Best Men's Dating Advice Books (Goodreads List)
Best Pickup Artist & Seduction (Goodreads List)