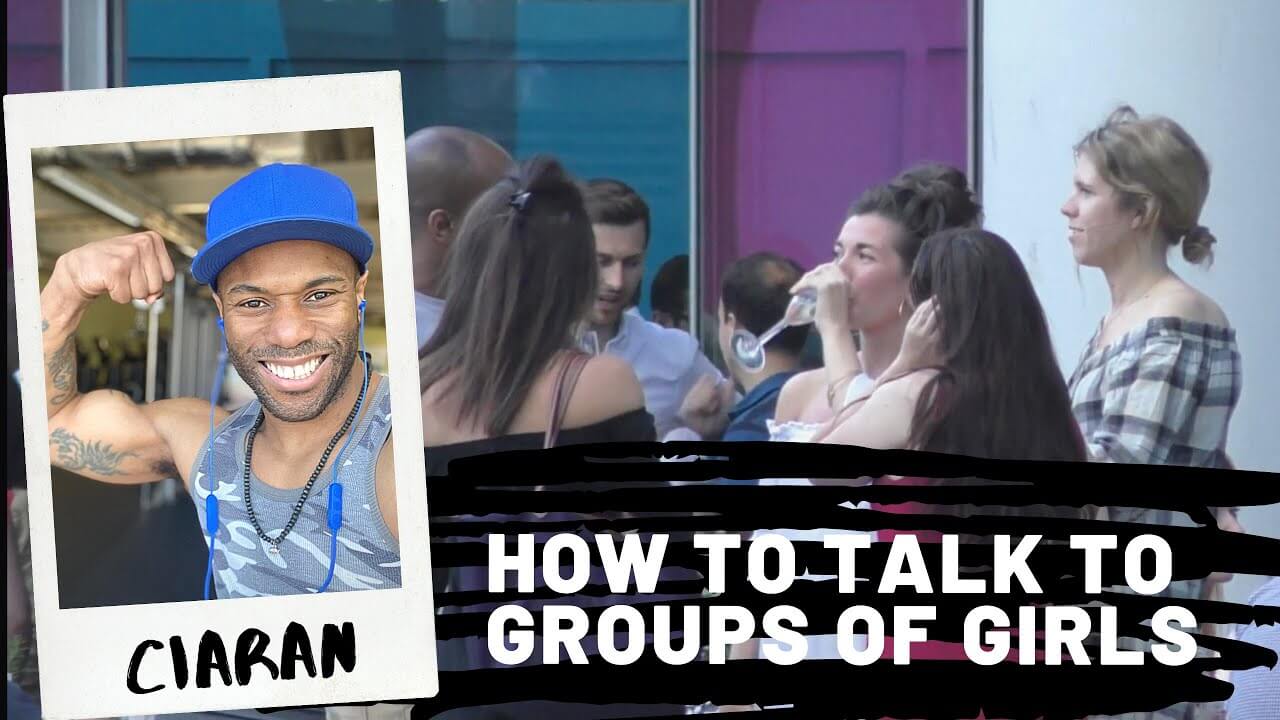 Wondering how to approach women in groups? This full video guide will help you master it.
Hey hey, it's Ciaran.
A lot of the guys I coach are intimidated by the idea of approaching groups of women.
Indeed, there is a tiny bit more to bear in mind compared to approaching a woman on her own, although many of the same principles apply.
To help you guys out, I have created a complete video guide on approaching groups of women.
Here are the three main takeaways:
1. Approach the entire group
If you only approach the woman you're interested in, the others will get jealous. They won't like you or want you around. They'll signal this to their friend, and she'll side with them every single time. No matter how much she likes you, she'll get rid of you to keep her friends happy. So, engage the entire group.
2. Your vibe is everything
Just as when approaching a solitary woman, it's in your best interests fun, confident, light-hearted etc.
You have to give the group a better time than what they were having before you arrived. Consider that a golden rule!
3. Impressing the leader of the group is key
You need to identify the member of the group who the others look up to, and put more effort into impressing her. If the leader accepts you, the rest of the group generally will.
Need help in some area of your dating life? Not as confident as you'd like to be?
I'm currently offering FREE 30-minute Skype consultations with readers of this blog. In these calls, we can discuss your dating problems and create a roadmap to help transform you into the attractive man with the abundant dating life you always wanted.
To book a free call with me, click here to choose the best date and time for me to call you >>
---