RSD Luke Disappeared… And Then I Found Him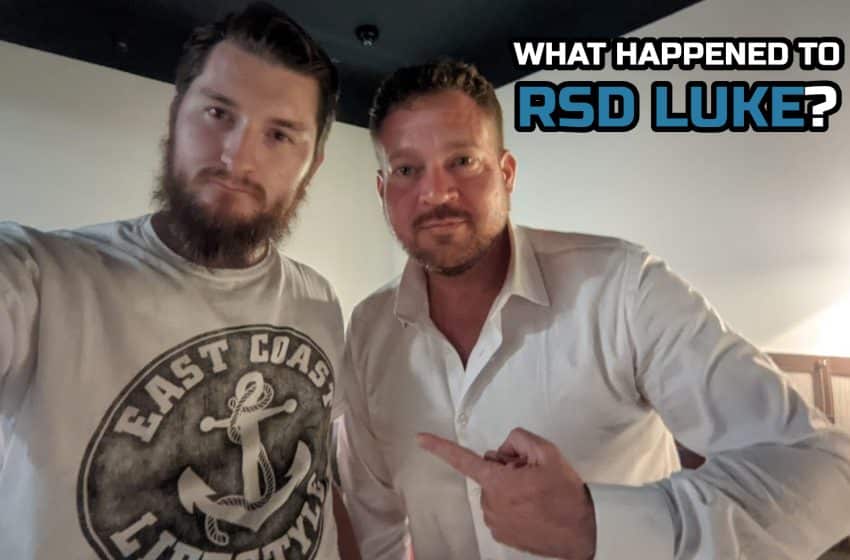 After I read the book The Game by Neil Strauss in 2016, I immediately searched for Real Social Dynamics and stumbled onto content on YouTube from RSD Tyler, RSD Max, RSD Julien and RSD Luke.
How I Met RSD Luke
Within a few months, I found myself working for RSD Max. Just a matter of weeks later, RSD Luke saw the work I was doing with RSD Max and had me join 'Team Luke' to help work on Social Circle Blueprint.
A year later; in 2017… I found that RSD Luke was traveling to London at the same time as me. I attempted to organize a meetup with the local RSD Inner Circle London group with RSD Luke in attendance, and I got a last minute message from Luke just one or two hours before it was supposed to happen, saying that he can do it. I got this message while having sex. So being the RSD fanboy I was at the time, I pulled out, stopped having sex and took my girl with me to the meetup.
People started arriving.
Among the people showing up was Ciaran Callam and a girl he had with him. Little did we know that we would later form Game Global together, with Joe Elvin, two years into the future, in 2019.
Eventually, RSD Luke showed up in the hotel lobby. I was surprised that he was the same height as me, I imagined that he would be shorter like all the other RSD Instructors I had met up to that point. He bought me and my girl a drink.
I have kept the receipt ever since.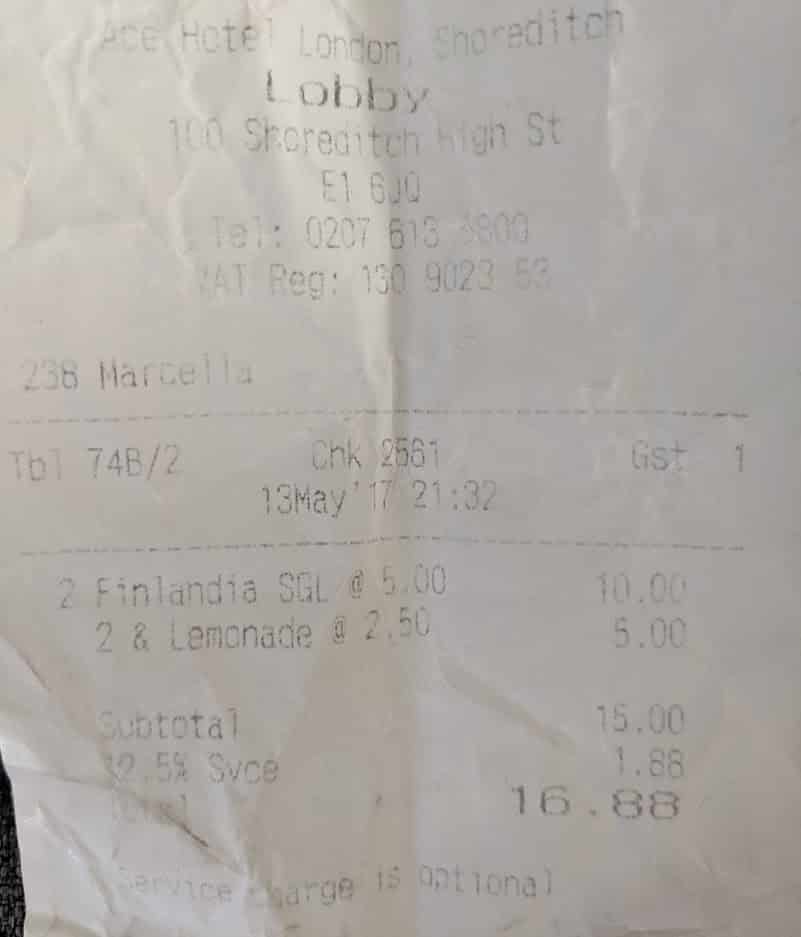 It's literally the only physical receipt I have ever kept for more than 28 days.
We moved to a restaurant kind of venue and got a huge enough table for all of us.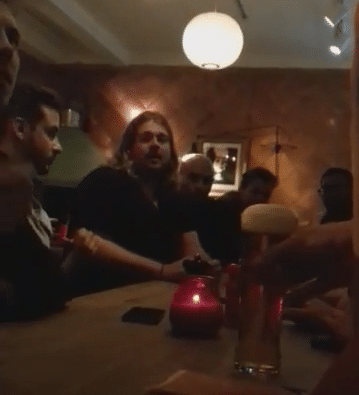 It was 2017, and my phone was the first phone I had since 2005. Hence the dark photo and low quality.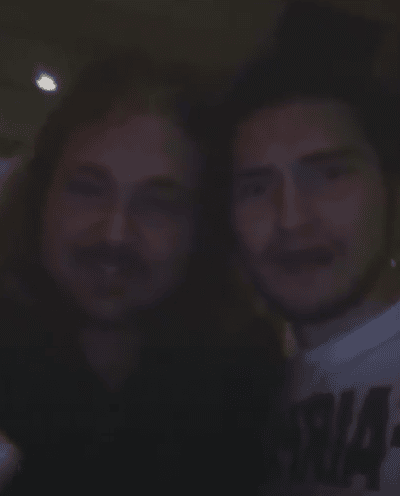 My Dispute With RSD
I went very in-depth in a previous blog post about my dispute with RSD that lasted from 2019 to 2020.
Long story short, Real Social Dynamics claimed my videos as their own. I woke up to see a YouTube copyright strike on my channel, and then my channel disappeared completely. This also caused my other channels to be taken down, including the channel of a mental health charity.
The charity's channel was extremely important because the charity was set up following the death of a close friend of mine who died in 2015. Most of the awareness raised comes from two places, and one of those places was the YouTube channel.
The only way to resolve this was by resolving the issue with Real Social Dynamics.
After going through every possible avenue to get RSD's assistance, everyone in RSD ignored me apart from Owen Cook (RSD Tyler) and Luke Krogh (RSD Luke).
Resolution With RSD
In the end, it took 295 days to get my channels back. I didn't care about my original channel. I just wanted the charity channel back up and running. RSD effectively damaged a charity for 295 days, and the only ones to actually show some support and get it back were RSD Luke and RSD Tyler.
I expressed my gratitude (And frustrations) in a YouTube video in 2022. It took a long time to release this video.
What Happened To All The RSD Instructors?
By 2023, Real Social Dynamics was completely gone. Long gone. It had disappeared 5 years earlier at the end of 2018. Its communities got shut down, the website went offline, and thousands of videos were eventually erased.
This left a lot of the former RSD Instructors in different places.
RSD Todd had already moved on, since he had a dispute with RSD.
RSD Max started coaching how to make a business out of coaching.
RSD Derek started doing his Derek Moneyberg thing.
RSD Tyler continued being RSD Tyler, and continued to work with RSD Julien and RSD Jeffy.
RSD Ozzie disappeared.
RSD Luke disappeared.
I recently had a meeting with my publisher, who I met through RSD Ozzie. Even he doesn't know what happened to RSD Ozzie.
Maybe we will find him eventually.
So What Happened To RSD Luke?
In 2022 there was a rumor that RSD Luke was dead.
His Instagram account was inactive. His Facebook account was inactive. His YouTube channel was wiped out and inactive.
So I asked RSD Luke if he was dead.
He wasn't.
We stayed in contact time to time following my resolution with RSD. Had a few brief phone calls between 2022 and 2023.
I finally convinced RSD Luke to do a video interview with me through Zoom.
He has changed a lot.
It turns out that RSD Luke moved to New York and lost about 120lbs. He looked so different compared to before.
I also asked him what happened to Real Social Dynamics.
I also got him to tell me some funny RSD stories.
Asking for funny RSD stories is something I had also asked Alex James before, who used to be known as RSD Alex until he quit working for Real Social Dynamics in 2015.
Reuniting With RSD Luke
Finally, I was traveling through London on the way to Edinburgh in May 2023, knowing that Luke Krogh was in London for a month. I checked if he had time to do an in-person interview.
As I exited the Underground station at Kings Cross, Luke gave me his location. Turns out he was in a hotel immediately on my left, just 60 seconds away.
What an insane coincidence.
I entered the weird-looking hotel and found myself in the hotel bar. I asked someone how to get to the main lobby, and as I turned my head I saw Luke standing there. He was now almost regular-size. I saw him in the corner of my eye and thought he was the hotel manager or something.
We laughed about it.
This was the first time I had seen Luke in-person for more than 6 years.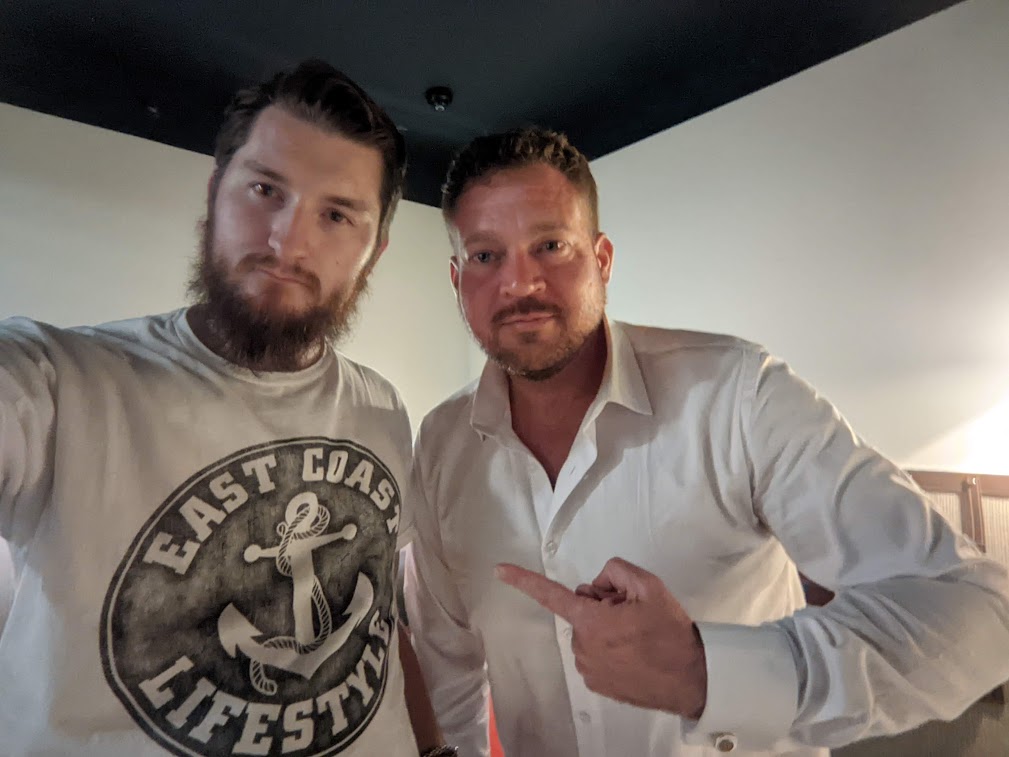 Obviously Luke is no longer RSD Luke because of what happened to Real Social Dynamics. So let's continue by referring to him as Luke Krogh.
I asked Luke Krogh about OnlyFans and Instagram models. The answer was very interesting.
But my personal favorite was our discussion about social circle game, more specifically… Getting into nightclubs.
I wanted to get a practical answer about how guys could network their way into the VIP section and befriending club owners or DJs. Luke Krogh's answer was exactly that, and it was certainly true because I had done his exact method myself unknowingly back in 2018.
It turns out that the very week of our interview, he was doing an event in the venue that I had been VIP at for 60 weeks straight, until the venue was closed down for renovations. The famous local venue in Camden, KOKO, later had a fire, but managed to complete renovations and eventually reopen.
Bonus Videos
Social Circle Game Playlist
Since 2021 I have been building a playlist covering social circle game. It features Michael Sartain and Luke Krogh. Since its creation, Michael Sartain has gone on to start a podcast, which has become the biggest podcast in Las Vegas.
AI Wingman For Online Dating
I have partnered with Novo AI to bring to life MGAI, the AI wingman for online dating. It is built by former Google and YouTube employees as well as dating experts.
MGAI is the only AI tool for online dating that comes with monthly webinars and the bestselling book The Message Game.
You can try it for free!