How I Transformed From 'Nice Guy' To Confident Powerful Leader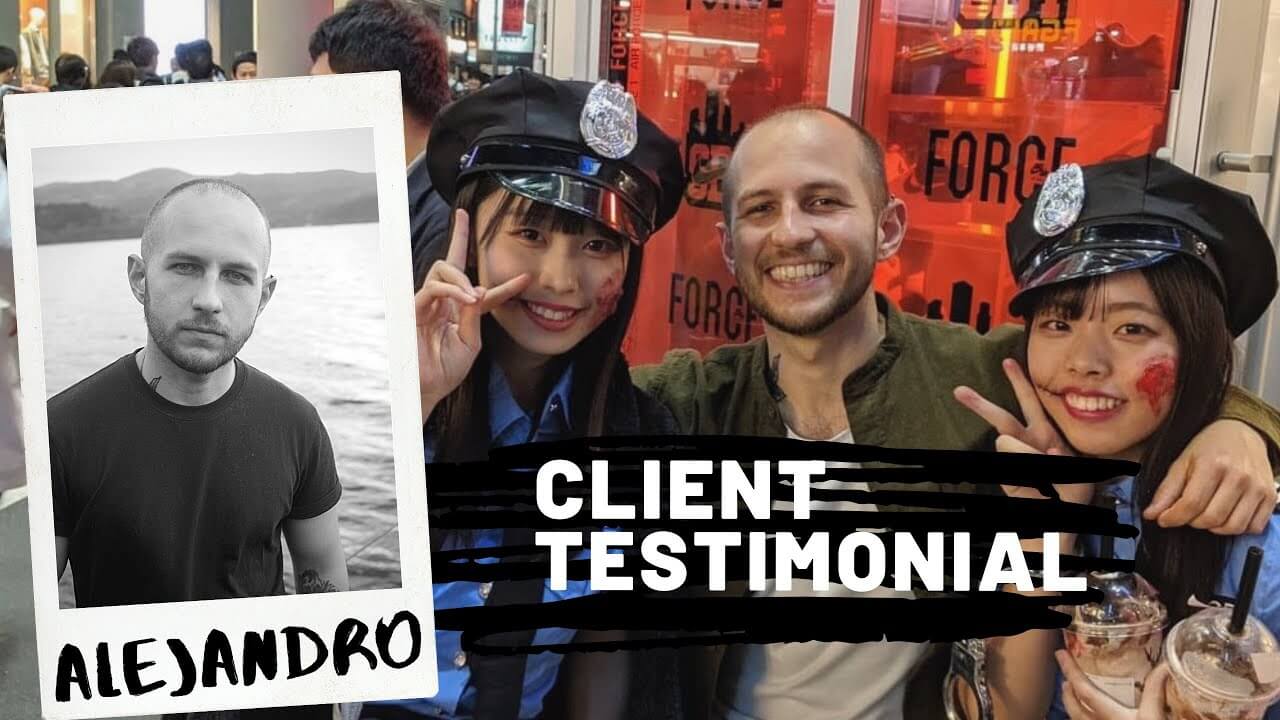 Alejandro's Personal Transformation.
Hi, it's Alejandro. 
Throughout my teens and early twenties I was a positive person to be around.
I was a happy and joyful guy, but was never confident enough to speak up for myself…
I wasn't brave enough to do the things I wanted with my life…
Instead, I was just your average cheerful guy, who lots of people liked, but no-one was really impressed by. 
This was painfully reflected in my dating life. 
There were plenty of women who thought I was funny and wanted to be friends with me.
Still, it would never cross their mind that I could be their romantic or sexual partner.
When I did try to make a move, I could see in their face that this wasn't something they were even considering…
I was firmly in the 'friendzone'.
Again and again and again…
Then, when I discovered the game community, I was so excited to practice talking to women and learn how to become better at attracting them.
I took a ton of action. Going out all the time! Meeting loads of women! Getting results here and there!
But there was a lot of unchanneled energy. I had no idea what steps to take to improve faster.
And women were still treating me like a harmless 'nice guy'.
This was frustrating and painful. I knew I could be doing better, but I didn't know how…
Working with Ciaran   
I took a free consultation call with Ciaran last year, and he helped me to see the blind spots that were holding me back with women and in life. 
It was obvious that he actually gave a fuck about what I needed, perhaps because he'd strugged with the same problems before.
We continued working together, and he gave me the direction needed to keep improving my game. He helped me eliminate the 'Nice Guy' tendencies that were repelling women. But most importantly, he helped me truly believe I had the potential to charge towards my goals in life.
Ciaran's confidence in me was a wake-up call. It was the catalyst that helped me launch my own personal training business and motivational seminars. I really don't think I ever would have got that push by consuming dating books or YouTube videos.
This isn't just dating advice…
Ciaran didn't just improve my game with a bunch dating advice.  
He transformed me into a man who communicates and takes action with higher confidence. 
This has affected my relationships with friends, professional, women, EVERYONE.  
I took myself more seriously, so the people around began to take me seriously. 
That leads to more number closes, dates, lays or however you want to judge 'success' with game. 
By improving as a person, all these things have come naturally. 
If you can relate to my story, I'd urge you to book a free Skype consultation with Ciaran too.