Using Tinder In Colombia Could Be A Fatal Mistake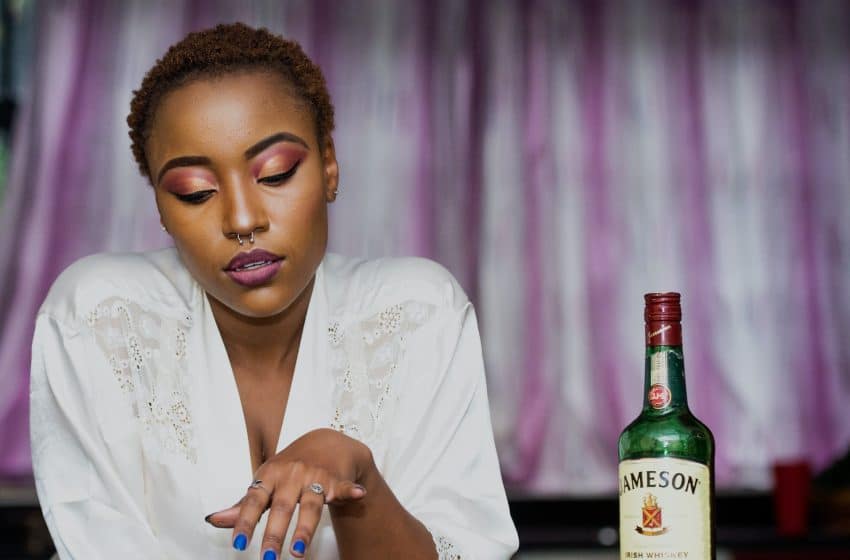 Cases of robberies using Scopolamine in Colombia are rising, with many criminals using Tinder to target wealthy foreigners.
Using Tinder in Colombia might seem like a dream come true. You'll be overwhelmed with sexy Latinas, and many will be immediately excited to meet you. 
If you're a foreigner, this is often a trap.
Cases of robberies using Scopolamine in Colombia are on the rise, particularly in the tourist-heavy cities of Medellin and Bogota.
Male tourists are frequently targeted because of their perceived wealth, and Tinder provides the 'honey trap' that allows criminals to communicate with victims in privacy. 
In higher doses, this drug can be FATAL. 
Game Global, a social media network for single men in 300+ major cities, became aware of this crime thanks to the stories shared in its Colombian groups.
We asked our network to share their knowledge of this crime to help other tourists in Colombia avoid it.
Here are our key findings.  
What Is Scopolamine?
Scopolamine is essentially a powerful 'roofie' drug, also known as the Devil's Breath. In lower doses, the victim becomes extremely suggestible to the point where they lose all their free will. In high doses, it can be fatal.
It is mostly extracted from plants that are native to Colombia. However, it can be acquired from pharmacies and used to treat motion sickness in small doses. 
In larger doses, it is more powerful than other 'roofies'. It can be absorbed through the skin as well as swallowing it.  
How Do Scopolamine Robberies Usually Occur?
The most common case is the 'honey trap', where a beautiful Colombian chica will flirt with an unsuspecting foreign man. Usually, she'll ask to join him at his accommodation and slip the drug into his drink there.
These chicas most commonly operate on Tinder, as the app allows them to chat with many victims simultaneously in privacy.
However, they may also target drunk foreign men in nightclubs, especially those who are alone.  
In both cases, the chica will be extremely forward and flirtatious. They'll ask if they can join him in his accommodation for a drink, leading the man to believe he's in for a hook-up. Instead, the chica will slip the drug into his drink and he'll wake up the next afternoon with all his valuables missing. 
But it gets worse…
Believe it or not, if the above scenario happens to you, you can consider yourself lucky.
Scopolamine victims often lose their free will. Criminals will take advantage of that by having victims give them access to their bank accounts or crypto wallets. There are cases where victims have lost many thousands of dollars at the hands of these chicas, and there's little that can be done to get the money back.
Worse yet, a higher dose of scopolamine can be fatal. Indeed, this crime featured in worldwide news following the death of American Paul Nguyen in 2023.   
Do Scopolamine criminals always work alone?
No. It's common that a chica will ask to bring her friend to the victim's accommodation too. Often, she'll hint that a threesome is on the cards. In many cases, these chicas are part of larger gangs working together to target foreigners.  
How To Avoid Becoming A Scopolamine Victim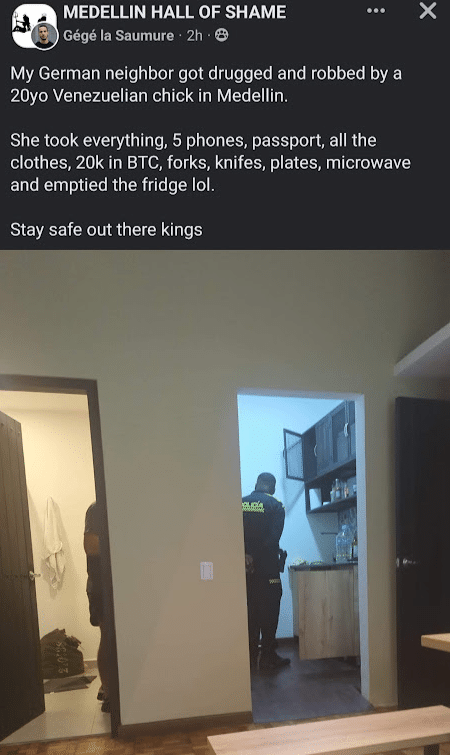 The easiest way to avoid becoming a scopolamine victim is to avoid using dating apps in Colombia. On top of that, remain in large groups when you go to nightlife venues, and avoid the advances of Colombian chicas who make the first move on you.
However, we know that most single men are too lustful to take this advice. So, we asked our Colombia-based Game Global members to share their best tips to avoid being drugged when dating in their country. 
How to spot a Scopolamine girl
She acts in a flirtatious and sexual manner very quickly.

She uses terms of endearment like "Amor" or "Carino" within moments of meeting you.

She wants to meet at a private place late at night, usually at your accommodation. 

She wants to bring friends to your accommodation.

She appears nervous in your company.

She insists on ordering her own taxi for both of you.
Many members also mentioned that the woman is likely to be "out of your league". A lot of foreign men want to believe that they are seen as studs in Colombia, even if that wasn't the case in their home country. 
Sadly, if a woman's offer seems too good to be true, it usually is.      
Other tips to stay safe
Stay in a hotel with security staff.

Many Colombian tourist accommodations have security staff in their reception areas, who will check and record the ID documents of all visitors. Stay in one of these accommodations. If you invite a woman home, you can ensure that security staff takes her information. You can even ask them not to let her leave the building without you.

Never leave your food or drink unguarded.

Yes, scopolamine can easily be slipped into food as well. Consider not eating or drinking at all if you invite a woman back to your place.

 
Stay alert when you're walking on the street.

There have been cases of pedestrians blowing Scopolamine into the faces of foreigners walking down the street. So, keep your wits about you. Better yet, always travel using Uber, especially in parts of Medellin and Bogota with a bad reputation.

Join the Facebook group.

There is a

Facebook group

dedicated to warning people about Scopolamine robberies and outing criminals. It might be worth joining if you're planning on living in Colombia for a long time.  
How Common Are Robberies Using Scopolamine In Colombia? 
It's difficult to gather official figures because Scopolamine only remains in the human body for around 12 hours.
The U.S. State Department has quoted "unofficial estimates" of around 50,000 cases per year. Most cases are reported in Medellin, which has become somewhat of a playground for wealthy male Westerners in recent times. 
Rare cases have also been reported in other Colombian cities, as well as in Mexico, Brazil, Argentina and other South American countries.
With all your belongings and potentially your life at risk, it's better to be safe than sorry. If you're looking for some action with sexy Latinas, there are much safer places than Colombia. 
In a statement released to VICE News, A Tinder spokesperson said: "Tinder prioritizes the safety of our members. What's been reported is terrible, and our thoughts are with the loved ones of the victims, as well as with the survivors. Tinder stands ready to cooperate with local law enforcement to support their investigations."
Connect with other single men to discuss dating in 300+ cities across the world at Game Global.