'The Setup' By Dan Bilzerian: A Day Gamer's Wet Dream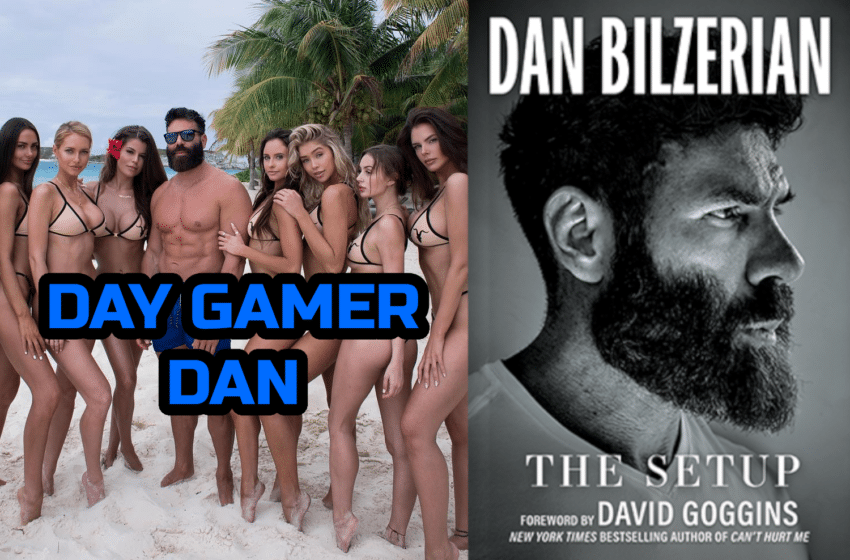 A book called 'The Setup' was recently released by Dan Bilzerian, deemed 'King Of Instagram' and currently with 32.7 million followers. I am going to be bold enough to call it a sequel to The Game by Neil Strauss. While it contains some stories of money and fame, the underlying message of The Setup is Dan Bilzerian's methodology for dating lots of women. It is fascinating. Money absolutely is not the answer to attraction. Do not judge this book before you read it. In fact, don't judge the book by its cover either. I am going to explain that this book is useful for you if you are a day gamer, social circle gamer or night gamer.
The Game
Neil Strauss released a book called The Game in 2005, and this sparked up a lot of new interest in the seduction community and contributed to its growth for years to come. While some people mentioned in the book claimed afterward that The Game is 70% accurate and 30% exaggerated, it became an icon of the pickup scene (Yes, the term 'pickup artist' is fucking cringey as hell). The book follows Neil's experiences living inside the Project Hollywood game house in Los Angeles during the early 2000s with some of the most well known PUA figures, such as Erik Von 'Mystery' Markovik, who later wrote The Mystery Method, and Owen 'Tyler Durden' Cook who would become the most looked up to figure in the industry with his company Real Social Dynamics.
I was bold enough to call my own book, The Message Game, an effective sequel to The Game by Neil Strauss when I released it in 2020, and named Neil's work as one of the sources of inspiration. The title of the book even follows the same format. When Dan Bilzerian released his book The Setup in 2021, I then came to realize that he did the same with his book; it follows the same format, but more interestingly… He mentions Neil Strauss's book in on of his chapters, but also names Neil in his Acknowledgements in the final page of The Setup, thanking 'Neil Strauss for the first edit'.
Well that's enough about context. Let's dive into what the book is REALLY about.
'I didn't use a ghostwriter. I fact-checked everything, which meant going through thousands of pictures, and over a decade of text messages to verify it is one hundred percent authentic. This is the unvarnished truth, the good the bad and the ugly, not some highlight reel of my accomplishments.' – The Setup, Prologue (Dan Bilzerian, 2021)
The Setup With Day Game
It was surprising to learn that Dan Bilzerian used to be a day gamer when he was just aged 17. He explains that he was shy and feared rehection.
'My friends and I would typically meet up at the mall to get high and pick up girls. I was pretty shy, and like most seventeen-year-olds, I was scared of talking to hot girls. The fear wasn't of actually speaking to them but of being rejected by them. My buddy Wayne was the opposite, he didn't give a fuck. He would talk to every girl he saw, but he had a different approach than we did; he wouldn't hit on them.' – The Setup, Chapter 9: Approach Anxiety (Dan Bilzerian, 2021)
Throughout The Setup, Dan sprinkles in some golden pieces of information that help with talking to women. Despite being one of the most popular forms of game, day game is heavily debated. Some social circle gamers such as Michael Sartain argue that you will never, 'in a million motherfucking years', pull the most attractive women from doing day game. Nonetheless, if you are a day gamer facing rejection, this is for you:
'It was natural, and it worked because [Wayne] genuinely didn't care, and that telegraphed confidence. But most importantly, by never hitting on them or displaying direct interest, he set it up so the girls never really had the ability to reject him.' – The Setup, Chapter 9: Approach Anxiety (Dan Bilzerian, 2021)
He Didn't Have The Setup For Confidence
He was not always comfortable or even confident talking to girls. But he learned a valuable lesson when doing day game, by having a wingman as a good reference.
'I wasn't as witty or as comfortable talking to girls as Wayne, but the more I failed, the less I cared. And I quickly learned that not caring was the most important attribute you could have when picking up women.' – The Setup, Chapter 9: Approach Anxiety (Dan Bilzerian, 2021)
'Also, once I made it about talking to girls instead of hitting on them, I approached with more confidence. Before, I used to get anxiety because being rejected seemed like a big deal, but with my new strategy, I had less to be afraid of.' – The Setup, Chapter 9: Approach Anxiety (Dan Bilzerian, 2021)
The Setup For The Relationship
Dan Bilzerian provides some solid advice in The Setup for those seeking dates with women.
'Do this at the mall or the beach. Get some practice with girls you aren't gonna see every day and just start a casual conversation or ask a question. If they seem interested, invite them to tag along to something you're gonna do anyway; that way their involvement doesn't seem important.
For example: "My friends and I are about to go to a pool party/winery/lake house/concert/Chipotle/whatever if you wanna come."
Don't hit on them.' – The Setup, Chapter 9: Approach Anxiety (Dan Bilzerian, 2021)
This aligns perfectly with the concept of the friend frame and the dating frame. According to the Game Glossary, the friend frame is defined as:
Setting your relationship with someone as informal from the beginning as if you were friends in order to bypass the unnecessary bullshit that comes with the dating frame. Example; when you hang out with a girl as friends instead of coming from a dating frame so that your interaction and time together is less serious and has no expectations.
This means the same thing that Dan Bilzerian means. It does not serve any expectations. It is just coming from the frame that you are just 'hanging out' rather than having a typical 'date'. Hanging out in such a way using the friend frame is not seen or perceived as a 'serious date'. But it is effectively a 'date', without seeming like one. You get to spend time with her without making a big deal out of it, and this applied on a larger scale will help you spend more time with girls you are interested in.
The Dating Frame Is The Perfect Setup
The dating frame is the following:
Setting your relationship with someone as formal as if you are on a first date and getting to know each other. Example; when you go out on a date and talk about yourself to each other and ask each other questions.
If that isn't clear enough for you, try asking 50 girls out on a date. Then try inviting 50 girls to a party. Compare the numbers.
How many were genuinely interested in the date, and how many showed up for the formal date?
How many were genuinely interested in the party, and how many showed up to the party?
That is the difference. 
This is what separates social circle game from traditional day game or one-on-one dates. It's about efficiency, and framing it in an optimal way.
The Setup With Message Game
The Setup isn't a Dan Bilzerian book without the advice about Instagram.
Instagram is more powerful than taking people's phone numbers. It gives you the ability to communicate to your entire network without being direct and without showing interest. It in fact provides your followers with the opportunity to initiate conversations with you, and as Dan says:
'Once they message you, it's all over. They've communicated interest; you're in the driver's seat, and getting laid should be easy.' – The Setup, Chapter 37: Instagram (Dan Bilzerian, 2021)
For more useful advice, watch the full video.
You can get Dan Bilzerian's book The Setup at dbthesetup.co.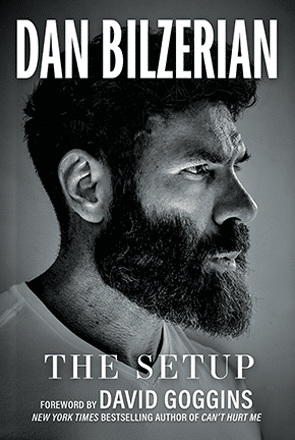 For more about Tinder, Instagram and other forms of social media, online dating and using your phone to meet women, you can get The Message Game by Ice White.