13 Reasons To Start Embracing Rejection Today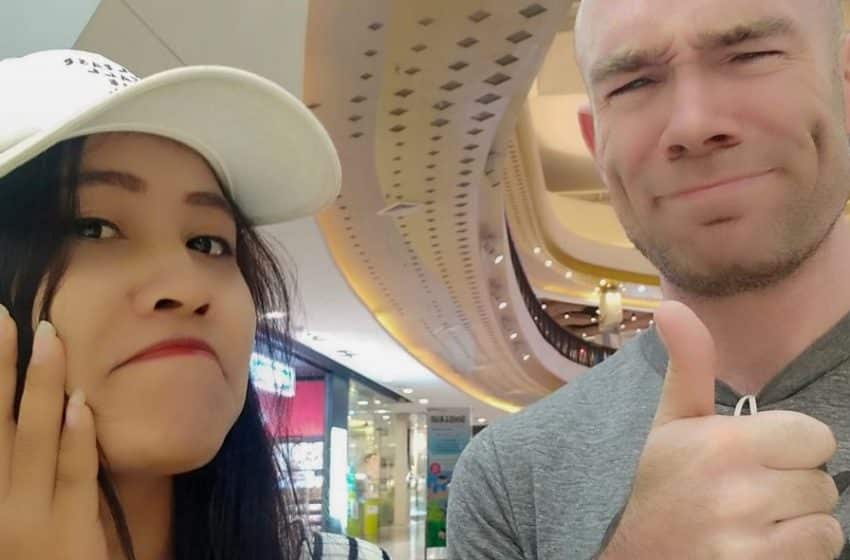 The fear of rejection stops so many guys from approaching a woman they're attracted to. Here are 13 reasons to start embracing rejection instead of constantly running from it.
The fear of rejection stops so many guys from approaching a woman they're attracted to. It stops most people from chasing the life they always wanted.
Just think how many relationships, marriages and children don't exist because of this fear. Think how many life-long dreams have gone unfulfilled!
Maybe it has stopped YOU from experiencing true love or the life of your dreams.
That's such a shame, especially when you realize that rejection is nothing to be afraid of.
Here are 13 reasons to start embracing rejection instead of constantly running from it.
1. Rejection Means You're Taking Positive Steps
The only way to avoid rejection is to never go after what you want. If you're getting rejected, it at least means you're trying to make a better life for yourself.
2. Rejection Allows You To Learn From Your Errors
Failure provides the biggest learning experience. By going after what you want and analysing your failures, you can improve and do better next time. You can't improve without taking action!
3. Rejection Helps You Overcome Your Fears
Do you want to live your whole life being scared of rejection? If not, the only real way to dampen this fear is to be rejected and realize it's not that big of a deal.
4. Rejection Makes You Emotionally Resilient
Romantic rejection will prepare you for even harsher setbacks that are absolutely coming in your life. To succeed in life, you need to be a resilient man not a fragile boy.
5. Rejection Exists Outside Your Comfort Zone
And that's where all the best moments in life exist…
6. Rejection Means You're One Step Closer To Succeeding
Sometimes, success is a numbers game. There are plenty of world-famous celebrities who were overlooked numerous times before their big break.
7. Rejection Can Be Somewhat Fulfilling
If you're being rejected, it usually means you're chasing something meaningful in life. That's more fulfilling than sitting at home, not risking anything and not improving.
8. Rejection Helps You Build A Strong Character
Rejection gives you a sense of humility. It keeps you grounded. These are character traits that will make you far more likeable.
Perhaps you've noticed that the 'rich kids' who always got everything they wanted are severely lacking in these traits, and that's why they tend to crumble as soon as something doesn't go their way.
9. Rejection Allows You To Appreciate Success More
Success is so much sweeter when you've had to battle through endless failures to achieve it.
Again, you'll often find the 'rich kids' barely appreciate the amazing things in their lives. 'Naturals' with women tend to take sex and relationships for granted.
10. Rejection Helps You Develop Infectious Charisma
Once you erase your fear of rejection, you're free to express your personality without filters. This social freedom feels amazing and helps you to speak with irresistible charisma.
11. Rejection Means You Can Move On With Your Life
Instead of wondering whether that woman likes you — or what would have happened if you'd applied for that dream job — you can find out the answer.
If you're quickly rejected, you can now move on instead of dwelling on something that was a bad fit for you.
12. Rejection Means You're ALIVE
When you choose to live life to the fullest, you'll experience amazing highs and crushing lows. When you're playing it safe, you get neither. As they get older, most people begin to wish they chose the former. Take rejection as a sign that you're chasing the best this life has to offer.
13. Rejection Feels Way Better Than Regret!
It might take a moment, but you'll probably experience a sense of pride for at least trying to get what you want. It certainly feels better than the shame of pussying out.
If you're looking for some exercises to help you with embracing rejection and the strength to take more risks in life, I highly recommend you check out my book 4 Weeks To Unstoppable Confidence.
This book features 28 exercises to help you boost your levels of bravery, assertiveness and charisma.
The first few exercises are very simple, but they increase in difficulty over time. By pushing yourself to complete a challenge every day, you can build the momentum to achieve UNSTOPPABLE confidence in just four weeks.
4 Weeks To Unstoppable Confidence is available in e-book and paperback format. Click here to learn more and buy the book on Amazon.