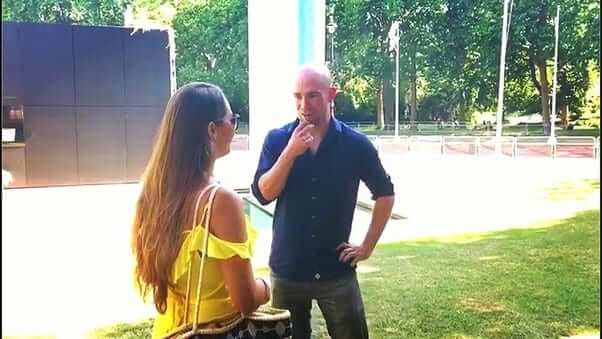 This is your beginner's guide to daygame. Read on for a simple process that you can replicate today!
Hey, it's Joe.
Daygame is the art of meeting and flirting with women during the daytime. On the streets, in a cafe, in the supermarket, wherever you see them. 
For me, this is the most effective method of meeting women.
There is:
no loud music!
no overprotective friends!
no other guys trying to speak to her!
This is your chance to meet the high-quality women who don't use Tinder and only attend VIP nightclubs.
Plus, you stand out immediately for having the boldness and social acuity to pull this off.
The video at the top of this page serves as your introduction. It explains my journey of learning daygame and the strategy I used to pull off my first few approaches.
What next?
If you're a complete newbie to daygame…
I'd recommend you watch the video above, get out the house and try implementing the three basic steps to effective daygame. Have no expectations yet. Just get used to stopping women in the street, flirting with them and pushing things forward from there.
Our guides on overcoming approach anxiety and getting into a social mood will help.
The video below breaks down the three steps into even an simpler explanation, with a demonstration.
If you've practiced a bit of daygame, but you want to improve…
Our guide on What To Say includes some extra more nuanced steps to effectively flirting with women during the daytime.
Have a look at that and start adding some of these additional steps into your interactions
In the video below, Joe demonstrates some of these more advanced steps, and Ciaran explains exactly why they're so effective.
If you want to become a master of daygame and seduce the hottest women wherever you see them…
The daygame chapter of Game Academy is packed with over 3.5 hours of daygame audio footage, in which Ciaran and I demonstrate how to win over in a multitude of daytime situations.
This chapter is only available to Game Academy VIP members.
If you already have a VIP membership, here are some great guides to visit next