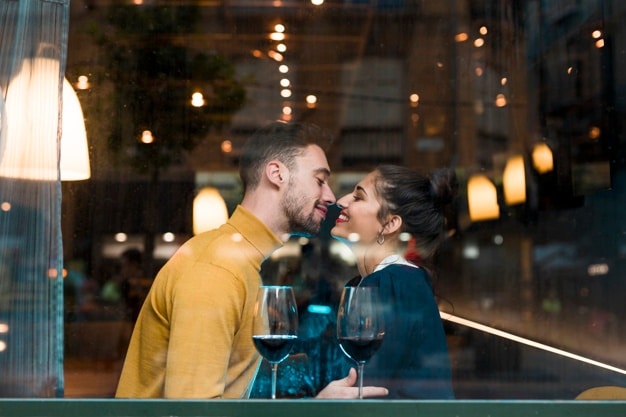 The key to getting a first date is not making it a big deal.
Hey, it's Joe.
Today, I uploaded a video on how to ask a girl out so she says YES >>.
And all the tips are centered around making it not seem like a big deal.
Women get nervous about first dates. More so than men.
So, if you do anything to make her feel awkward about meeting you, she's likely to not go.
And that includes calling it "a date".
The "D" word has so many connotations that makes your rendezvous so formal.
Now, it seems like you'll be judging each other romantically. You're considering each other for boyfriend and girlfriend status. She'll have to impress you – and she might have to hurt your feelings if she doesn't want a second "date".
It just adds extra pressure that doesn't need to be there.
You can "we should meet for drinks" or "let's meet for coffee". Your intent should be implied by your overall vibe.
Anyway, don't forget my book 'Big Dick Energy' drops on 28 December.
This book features 12 powerful exercises to help you summon your masculine energy and attract amazing feminine women.
Click here to buy 'Big Dick Energy' >>.
Speak soon,
Joe