Luke Krogh VS Michael Sartain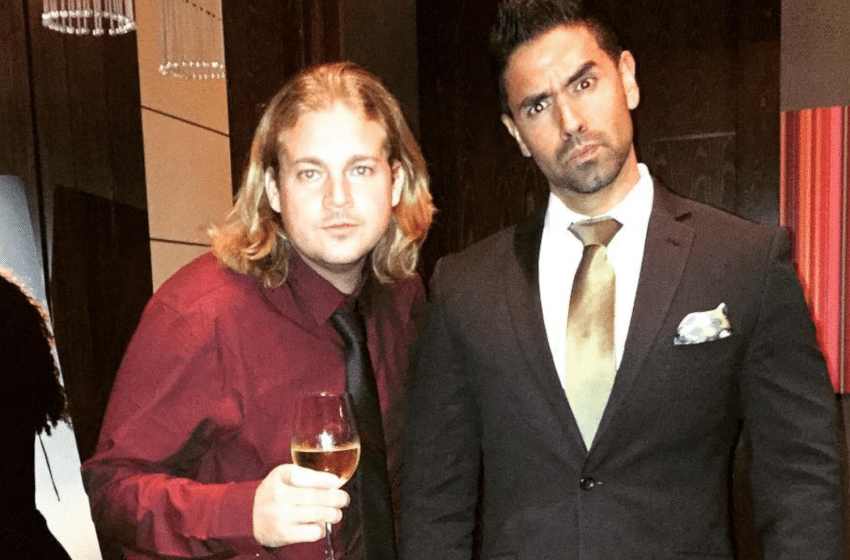 Touchy topic here. I am the only person to have interviewed both Luke Krogh and Michael Sartain in recent times. Or probably ever. I'm not sure.
How I Know Luke Krogh
Someone gave me the book The Game, and then I stumbled onto the controversial company mentioned many times in that book; Real Social Dynamics.
Before I knew it, I was working with the very well known coach known as RSD Max. Through working with RSD Max, I soon also started working with RSD Luke in 2016.
RSD Luke's real name is Luke Krogh, and he was known as the fat RSD Instructor who focused on this thing called 'social circle game'. Nobody else did anything like it. He was working on a program called Social Circle Blueprint, which I came to know very well during its release. I then met Luke Krogh in-person for the first time in 2017.
However, RSD started making changes in 2018 and started to disappear completely. So, obviously Luke is no longer involved with RSD… It doesn't exist anymore.
I was still in contact with Luke a few times over the years, but eventually I reunited with him in 2023 when we were both in London, England.
How I Know Michael Sartain
Having watched some of Luke Krogh's content from when RSD was a thing, there was a particular guy he was obviously best friends with. That was Michael Sartain.
I never interacted with Michael until years after knowing he exists. I didn't know that much about him, but then I suddenly started collaborating with Michael Sartain and interviewing him on YouTube in 2021. All I remember is calling him and asking about making a video together.
3 months later, he started the Michael Sartain Podcast, which is now extremely successful. (I like to think I at least had a little bit to do with it, but clearly I made a great collaborative choice either way)
Since then, I have released more than 20 videos on Game Global that feature Michael Sartain.
Luke Krogh VS Michael Sartain
I don't know the full story, and frankly it's really none of my fucking business, but somewhere along the lines they fell out with each other.
What I can say is that they had a disagreement about working together. But I'm not here to write about drama or fights, I'm actually here to write about the differences in their styles of game.
It's better to talk about the value each person offers, and what you can learn; because I have learned from both Luke Krogh and Michael Sartain over the years.
Day Game & Social Circle Game
Luke Krogh believes that social circle game should be utilizing day game.
'There are a lot of social circle coaches that do social circle because they're afraid to cold approach… All cold approach means is that you met somebody that you didn't know before. I think people make too big a deal out of this.'
Michael Sartain believes that social circle game beats day game every time.
'The hottest women in the world are at the events. That's the reason why.'
Dating Models
Luke Krogh prefers models who have a smaller Instagram following.
'When I see a girl with half a million Instagram followers, I think 'old'… The most attractive, cultured models in the world have a private account with 8,000 followers, 14,000 followers, and in their bio it says who they're represented by. If you go to LA, you buy some fake tits, some bolt-ons, you don't have a refund gap, if you buy a fake ass, all of a sudden you can make $30,000 a month on OnlyFans. Nothing against that, but that's not fashion, that's not culture. That's social media marketing, get guys to spend $10 per month and show your tits on OnlyFans.'
Michael Sartain leads a social circle with models who have a very large Instagram following.
'Because they're tagged in this, and they repost it, it's more likely to get people to come to your IG. Now you have more common followers, you have a better looking Instagram. Then when you post they're more likely to open your DMs.'
Luke Krogh & Michael Sartain Playing Different Games
Luke Krogh says that you can use looks, money, status, frame control, logistics, taste, culture and preference to your advantage.
'It's kinda like an equalizer, if you have perfect logistics, if you have really tight game, then yeah, you can get away with having bad looks. But you should just do yourself a favor and focus on making yourself better looking. Just like you should increase your status, just like you should increase your income as well.'
Michael Sartain says that people play different games, and you should play the game you're going to win.
'It's good to play the good looking game when you're good looking, but when a better looking guy comes in the room then you lose that game. When you try to play the muscle game, you lose that when the guys from Thunder Down Under come and take your girl.'
My Favorite Luke Krogh & Michael Sartain Videos
My favorite video with Luke Krogh is How To Get Into Nightclubs Using Social Circle Game.
My favorite video with Michael Sartain is 6 Rules To Date More Women & Stay Out Of Trouble.
Interviewing Luke Krogh & Michael Sartain
I have learned from both men over the years and value their collaborations.
I aim to create more videos with Luke Krogh & Michael Sartain, and I would absolutely be interested to write down any questions you would like me to ask either one of them.
Just send me your questions on Telegram, to @IceWhiteOfficial.