Joe's New Book 'Offline Dating' Is Out NOW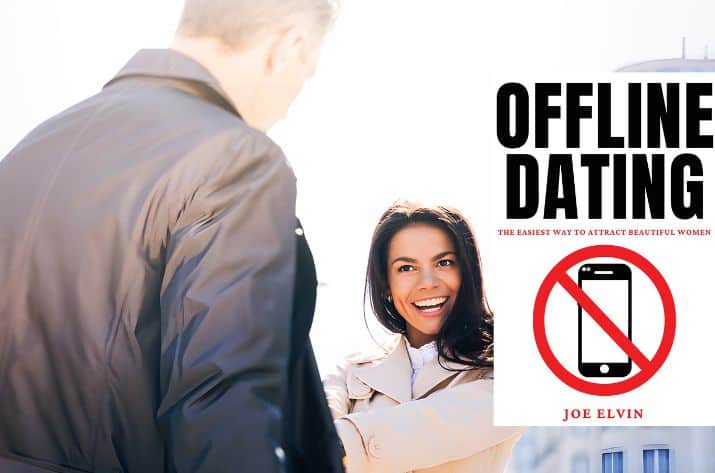 Today is the day! You can officially buy Joe Elvin's new book 'Offline Dating' in ebook or paperback. 
It's available to buy on Amazon now.
'Offline Dating' is your ultimate guide to attracting women in the real world WHEREVER YOU SEE THEM.
Joe Elvin has spent the last 10 years perfecting the art of meeting women in busy streets, shopping malls, cafes, beaches, bars and nightclubs.
He was a regular guy who had no luck meeting women online or anywhere else. Now, after setting himself a mission to master offline dating, he spends his days travelling the world seducing women of every culture.
In this book, you'll discover all of the tips and tricks that turned him from an average nobody to a master seducer.
This book outlines:
why dating apps are rigged against men;

how to overcome the fear of approaching women;

how to develop the mindset of an elite player;

a step-by-step guide to approaching women in public;

how to build sexual tension and flirt like a natural;

how to talk and talk without running out of things to say;

how to make jokes effortlessly and become the life of any party;

how to meet women in college, university, at work or the gym;

how to arrange epic first dates that end in hot steamy sex;

how to seduce party girls at the club and have sex within hours of meeting;

and a lot more.
There are also detailed sections on decoding female psychology, making the most of hook-up culture and progressing into a relationship with the right woman.
Offline Dating reveals all the unknown truths about seducing modern women in the real world. If you want step-by-step instructions explaining how to meet women, land dates and get laid with ease, this is the book for you. It features all you need to know about daygame, nightgame, social circle game and everything in between.
The instructions in this book have transformed the lives of the author and his dating coaching clients. Buy it if you want to date beautiful women without ever having to deal with the frustrations of dating apps again.