Badboy: The Game, Neil Strauss & Getting Shot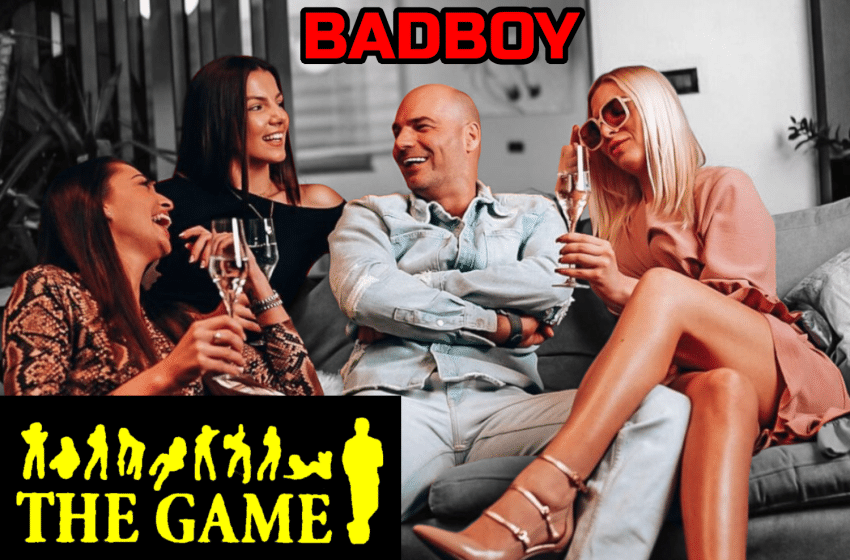 Neil Strauss wrote that Badboy was 'a charismatic PUA who limped and had only partial use of his left arm after getting hit by sniper fire during the war' in Yugoslavia.
I came to realize that Badboy was a member of the Game Global community in 2022 when I was looking for Game Photographers within our European community.
I then thought it would be interesting to collaborate with him.
Badboy & The Game
Badboy discovered forums and groups run by Ross Jeffries and Erik Von Markovik (Mystery).
He invited Erik Von Markovik (Mystery), Neil Strauss (Style) and others to come to Croatia for a PUA meeting around 2003 or 2004.
He taught direct game to Neil Strauss and many others, having created the concept.
As a result, Neil Strauss wrote about encountering Badboy in his book The Game, which would go on to become the most iconic book of the seduction community, as well as a New York Times bestseller.
Neil Strauss wrote:
'One of the Croatians I had met, Badboy, a charismatic PUA who limped and had only partial use of his left arm after getting hit by sniper fire during the war, started a company called Playboy Lifestyle.'
How Badboy Got Shot
In the 1990s, Yugoslavia collapsed and was at war with itself. Yugoslavia began to split into 6 countries.
Badboy is from the Croatian part of Yugoslavia, and on Christmas the Croatian soldiers came home to spend time with their families. But the soldiers took their guns with them just in case.
When celebrating being back with their families, soldiers fired into the air. One of the bullets shot ended up hitting Badboy in the head, leaving him disabled and in a coma for 2 weeks, with no use of the entire left side of his body. He described that he had to start his life from the beginning, learning how to walk again, learning how to talk again and other basic human functions.
His life was changed forever. His body was damaged permanently, and he would never be able to use his left arm ever again.
He became the guy who finished last, and became undesirable to girls.
Badboy's Transformation
Badboy, being disabled and severely injured, realized that he would have to work harder than everyone else.
He started his journey from a wheelchair and eventually became the number one pickup artist on the planet and dated Miss Croatia. He says that if he was able to do it, anybody else is able to do it.
Nobody should be making excuses that meeting women is too hard when they have legs, arms and a fully functioning brain.
It's All In Your Head
Badboy states that your brain 'can work against you or work for you'.
He says that if you think none of the girls like you, it's true if you tell yourself that. At the same time, if you believe that girls like you, it's also true. Your perception defines and shapes your reality.
Being positive leads to positive outcomes.
You Have No Excuses
Going into the interview, I didn't know the exact nature of Badboy's injury or his full story. I didn't realize he was shot in the head. I thought he was just shot in the arm or something.
But as soon as we started discussing it, I grew to really respect him and relate to his story. Especially because of my wife's illness.
In December 2022, my wife had a stroke and was quickly taken to a specialist hospital to undergo an entire day of brain surgery. She was awake the entire time.
Badboy had brain surgery three times.
In January 2023, my wife was released and diagnosed with brain cancer.
Exchanging these stories with Badboy drew us closer together as collaborators and new friends.
I have seen for myself how precious the human brain is.
If you have a fully functioning brain, you should consider yourself fucking lucky and fucking alive. You can live without arms and legs. You can take away your skin, muscles and bones. The very core of a human probably really just comes down to your nervous system.
I have always considered my brain as my biggest and most valuable asset because of my mindset and my high intelligence.
Selfishly, I am glad that brain injuries happen to other people instead of me. Because I can't imagine the horror my life would become.
But since this is happening to my very own family, we are all suffering.
So don't give me any excuses about your struggles with dating.
Because it's nowhere near as fucking difficult as dealing with brain cancer.
Get out there and improve yourself immediately. Stop wasting your time. One day you're going to die.