Dating Coach Panel: 7 Dating Coaches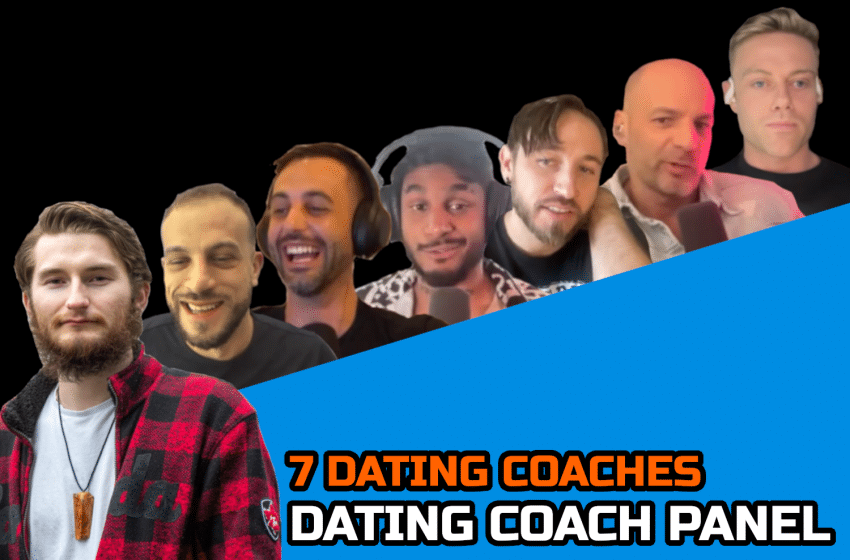 Ice White assembled the ultimate dating coach panel, featuring Alex Veilenchik from Playing With Fire (PWF), Markus Wolf from Ultimate Man Project (UMP), Justin Marc, Dan (Badboy) from Badboy Lifestyle, Denton Fisher (Karisma King) and Sam Overton (Fluid Social).
Ultimate Dating Coach Panel
For the first episode of Game Global's Dating Coach Panel, we had a variety of dating coaches in the pickup community. On this panel:
Ice White (Game Global)
Alex Vilenchik (Playing With Fire)
Markus Wolf (Ultimate Man Project)
Dan (Badboy Lifestyle)
Justin Marc
Sam Overton (Fluid Social)
Denton Fisher (Karisma King)
Dating Coach Tom Torero's Death
It has been nearly 2 years since notorious day gamer and pickup coach Tom Torero was found to have killed himself, which was very much suspected to have been as a result of a smear campaign by Newsweek's Danya Hajjaji just weeks earlier.
It was important to discuss because anyone who is a figure in our industry is someone's friend, someone's mentor, and someone's hero. This could have been any of us. In fact, it's not rare for dating coaches to be portrated negatively in the media or to face cancel culture. Justin Marc discussed his experience being targeted by cancel culture and the feminist movement because of his affiliation with Bradley Fiddler (Bradicus), who used multiple Tinder and WhatsApp accounts to send thousands of messages to women in Mexico City to get dates.
Justin's crime in the vicious eyes of cancel culture was simply that he was guilty by association.
Do Looks Matter?
Alex from Playing With Fire said that people use the whole looks argument to make excuses, and that these such people spend too much time on the Internet and not in the real world. There's also a sample bias on podcasts like Fresh And Fit, where they pick a specific type of woman; similar age, similar beauty standard, similar online Instagram or OnlyFans presence, etc.
Markus from Ultimate Man Project says that you should focus on what you can change.
Justin Marc is 5'4″ and Indian and says that how you make women feel is important.
Does Money Matter?
Alex and Justin shared their perspectives; Alex said he had sex with more women when he was poor because he had more time on his hands, and says that money is quite overrated when it comes to dating. Alex says that logistics are more important. Justin lived 2 hours away from the city center, so he would get girls to come home to his mom's house on a two hour train journey during Winter and pull them to the basement. Otherwise, he would have had to have sex in alleyways or bathrooms.
Markus said that you should focus on getting your shit together if you don't have a job or a permanent place to live. Denton said that money makes things easier, but it's not money directly; he has clients who are rich but really suck at getting women.
Polygyny: Dating Multiple Women
Alex from Playing With Fire started talking about dating multiple women, leading to Ice White and Justin Marc to talk more about the topic. Between the perspectives from the coaches, these are the behaviors and traits highlighted in order to make it work…
For the girl's behavior, she should ideally be the type that isn't jealous and is somewhat open-minded. It also helps if she is bisexual, although this is not necessary.
For you to pull it off, you need to be honest, and her being with you needs to be a high value proposition. Your Instagram and Facebook profile can also be set up in a way that shows that you being around women is normal, and that the idea of you dating multiple women is unsurprising; this was the case for Ice and Justin.
Marriage
Markus Wolf made an excellent point about marriage; the divorce statistics shouldn't scare you or discourage you from getting married for the same reason that the high statistics of failed businesses shouldn't discourage you from starting a business. Telling people not to get married because of the risk is just like telling people not to start a business.