Is 'Pick-Up' Even About Women?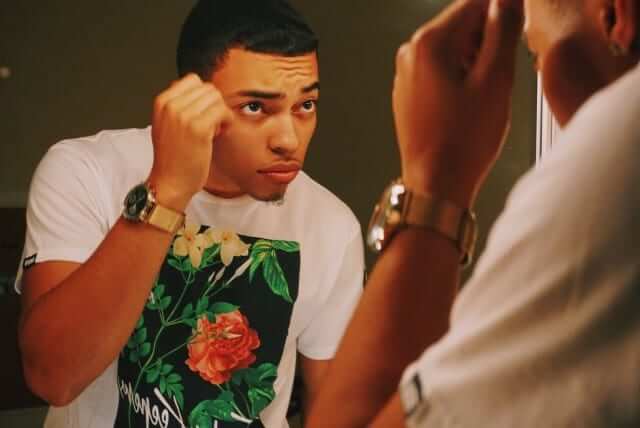 The biggest 'PUA' misconception that most people don't understand
Hey hey, it's Ciaran.
I'm going to tell you the biggest misconception about men learning to improve their dating lives.
Ready for it?
It's that they're only in it to get laid.
We're supposely all 'pick-up artists' whose sole aim is to manipulate women into bed.
I've been part of this sub-culture for decades, but I quickly learned that this couldn't be further from the truth.
Most people reading this email – who HAVE improved as a result of practicing 'pick-up ' – most appreciate how they feel about themselves! It's our improved self-image which is most rewarding.
Sure, I know most of what there is to know about 'outer game' – the clever little things you can do to things forward with a woman quicker.
But it's the 'inner game' – the act of teaching yourself to believe you're an attractive man – which creates the most satisfying changes in life.
In many cases, women are purely the mirrors which reflect a man's self-confidence. They're the rewards that we as men get for becoming better men.
But the true reward is feeling like a king who deserves a queen by his side.
And guess what? When you feel like this, EVERYTHING in life gets better.
Friendships. Career. Wealth. Motivation.
The list goes on.
Let me ask you a question…
If you're a guy who isn't getting enough action with right now, I can
is it the lack of physical intimacy?
or is it feeling like you're not good enough to deserve it?
When students come to me for 1-on-1 Skype coaching, we will absolutely fix both of these problems, but it's the latter that comes first.
You can watch my interview with Gabriel, who didn't feel good enough to talk to men or women before working with me. Now he's learned to love himself, women have become far more interested in him!
Funny how that works 😉
If you want a taster of how my coaching can transform your self-belief, you can take advantage of the FREE 30-minute Skype calls I'm currently offering.
During this time, we can talk about whatever you believe is holding you back from dating success.
But there's no guarantee these calls will be available for long…
All you need to do is click here and choose the best date and time for me to call you >>
Do yourselves a favour and click that link now.
Speak soon!
Ciaran