Podcast #44: How To Run COVID-19 Daygame (Infield Examples)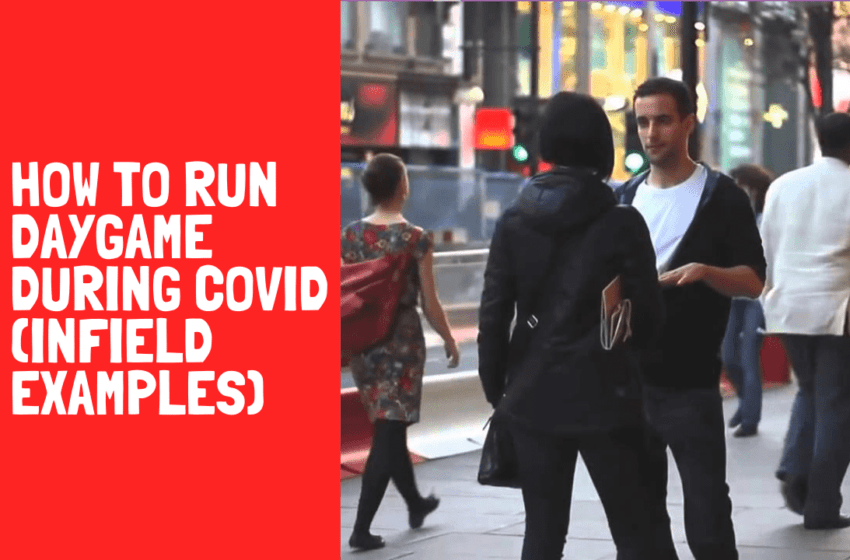 In today's episode, you'll hear actual infield examples of Ciaran and Joe meeting women on the street along with a lively discussion which breaks down what they did so well, so you can do it too.
Here you'll learn:
Why it's essential to immediately assume rapport and connection with a woman you've just approached 

Why you need to take approach any woman who's staring at you 

Why you need to give her space to chase you, and how to do it

How to be flirtatious without directly stating your intent 

How it's possible to be completely shameless about discussing sexual topics like massages, kissing, and more with a woman you've just approached 

Why you need to get to know her and build comfort so she's comfortable with you and trusts you 

How to communicate with women who aren't native speakers of your language 

Why it's important (depending on the situation) to use a time constraint when approaching a woman 

The differences between what men and women are attracted to in their partners 

Why you need to amuse yourself and be the source of the fun and jokes

Why shy people and assholes often look identical from the outside 

What to do when you tell a joke that doesn't land 

Why it's necessary to keep her friends involved in the conversation, assuming they're around when you approach her, so she doesn't feel guilty for enjoying her conversation with you 

Why cold reading and making assumptions about her is a great way to pique her interest in the conversation 

How to not run out of things to say

What to do when there's a brief lull in the conversation

The best time to ask for her number and how to do it in a way that feels natural and organic 

Why it's essential when you approach a woman to spend as much time with her as possible

What to do if you're simply too scared to have conversations with the women you approach 

Why you need to always ask for her contact details no matter how averagely you think the set might be going
We have hours upon hours worth of daygame clips like these in Game Academy.
Like the podcast?
Write us a review on Apple Podcasts or your favourite podcast provider
Book a Breakthrough Session with Ciaran to solve your dating problems